Camp Staff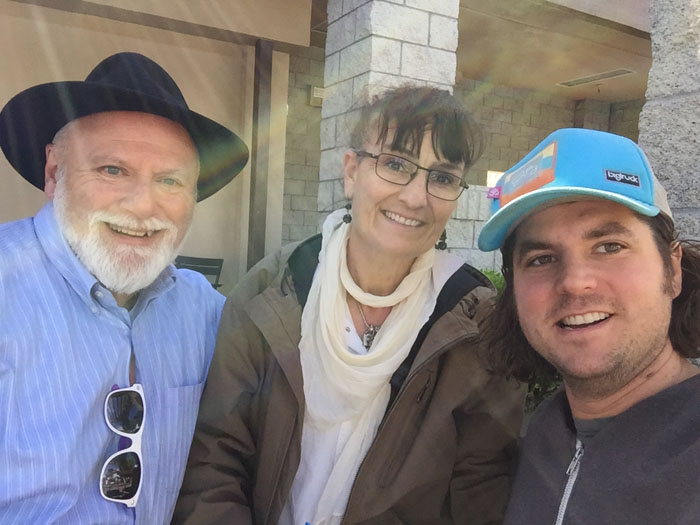 Camp Tamarack Administrative Team
Craig Wiggins, Bettina Eipper (Beets), and Hans Walser
---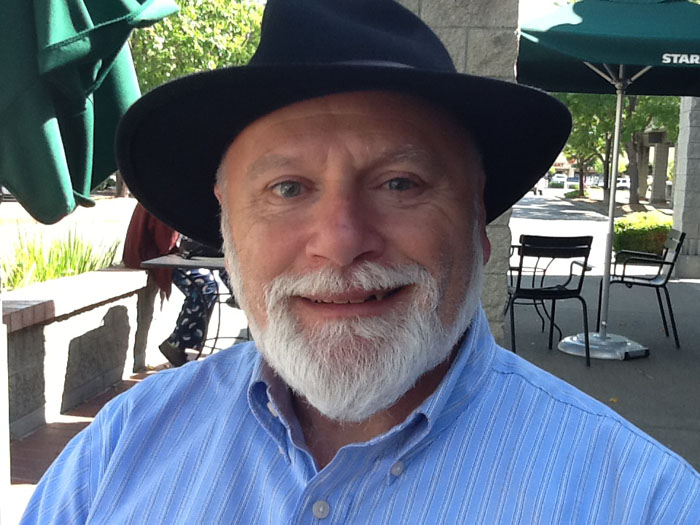 Craig Wiggins/Director
Craig is from Joplin, Missouri. He holds a degree in German, which landed him an assignment in Cologne, Germany. Later, he and his family moved to Amsterdam. He then became involved with The Christian Community, which was founded in 1922 with the help of Dr. Rudolf Steiner, who is also the founder of Waldorf Education. Craig worked in the Dutch cities of Amsterdam, Amhem, Zutphen, and Groningen before coming to the San Francisco Community in 2011. He enjoys reading and storytelling, and has four children and one grandson who all live in Holland. Craig has directed both children's camps and youth camps in Holland, Belgium, Italy, the Ukraine, and last summer he helped at one of our sister camps in the Mid West. He is very much looking forward to getting Camp Tamarack, the West Coast Camp, going again this summer. 2016, 2017
---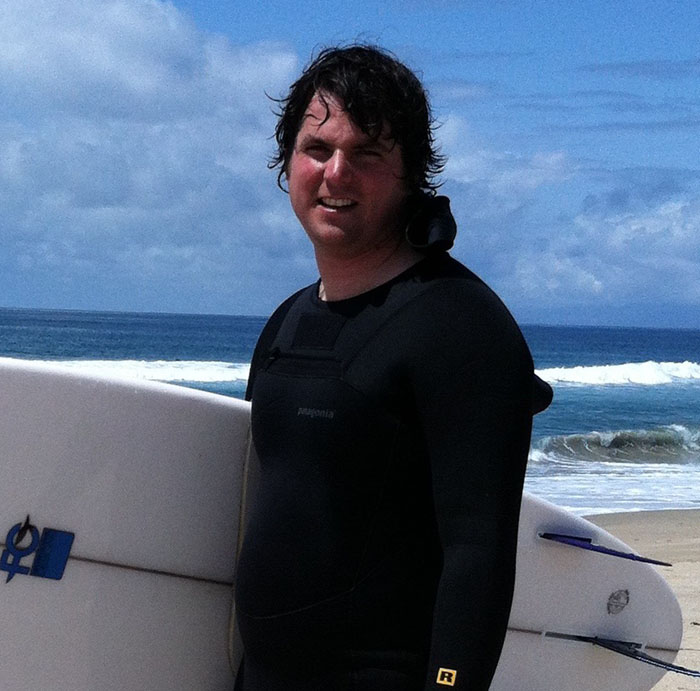 Hans Walser, Director/Counselor
Hans was one of our Camp Tamarack Directors for 4 years, from 2006 - 2009. He attended the Kimberton Waldorf School in Pennsylvania and now holds his Waldorf Teacher Certificate from the Rudolf Steiner College. Hans was the Kindergarten Teacher at the Waldorf School of the Peninsula for 8 years. He and his wife have also run a series of outdoor programs for children, including surf camps, backpacking trips, and he attends class trips for Waldorf programs from 8th grade through high school. He is also certified through the Kroaka Outdoor Wilderness Teacher Training Program. He and his wife have recently relocated to the Sebastopol area, where Hans is pursuing higher education. 2016, 2017

---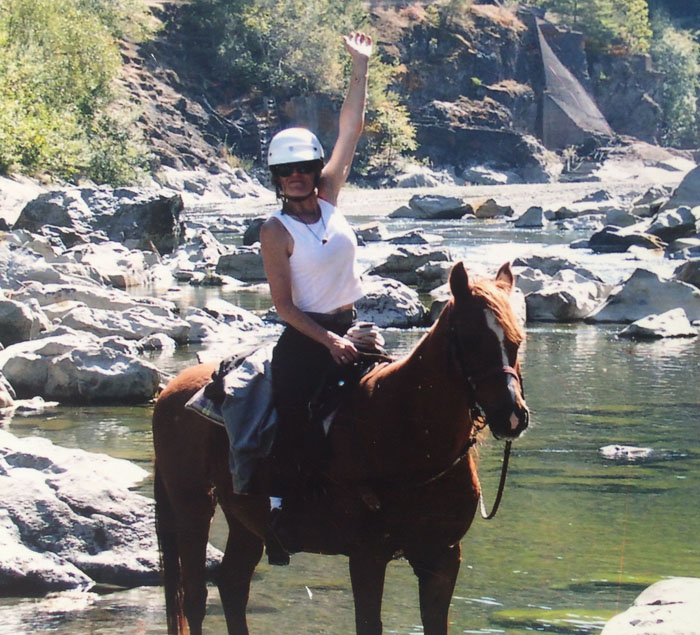 Bettina Eipper (Beets) /Administrator
Bettina is an alumni camper. She first attended Camp Tamarack when she was seven years old, and later became a counselor and then the camp administrator. She is currently the Director of Coastal Grove Charter School, a public Waldorf school in Humboldt County. Bettina enjoys riding horses up the Mad River and looking for water holes to swim in with her horse. She also enjoys packing with horses in the mountains, driving her horse dragging the arena, and dressing the horses up for festivals at school, especially May Day (glitter and ribbons!). Bettina is looking forward to hearing the silence, visiting by the campfire, and being part of offering this much needed quality outdoor experience for young people that was so profoundly meaningful in her own life. 2016, 2017
---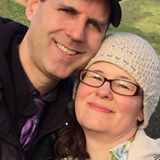 Colene Turner - Kitchen/Archery/Yoga
Colene ("Cole") Turner grew up in the San Francisco Bay Area. She developed her storytelling skills by campfires all over the state and as a teen rode her pony, "Summer", in the South Bay hills. She has a B.A. from SFSU and an M.A. from USF.
Colene began teaching in Waldorf education in 2003. She ran a nature-immersion Waldorf/Lifeways early childhood program from then to 2008. She completed Waldorf teacher training at Rudolf Steiner College in 2010 and from then until 2014 she taught in Waldorf elementary grades, with a focus on nature education and the outdoor classroom.
In 2014-2015 Colene took a sabbatical year and earned a certificate in Urban Permaculture Design. She currently works as an environmental educator, using Waldorf methods in public schools, teaching over 350 students each week at school gardens in four different SFUSD campuses, where she grows food and flowers, herbs, fruit trees and native plants.
Colene is married to longtime Waldorf teacher, speech artist, and actor Jeremiah Turner, who has taught at Rudolf Steiner College, Antioch College, and other Waldorf training institutions, as well as at Waldorf schools all over the world. In San Francisco they lovingly parent their four children, ages 7, 11, 14, and 16. 2016, 2017
---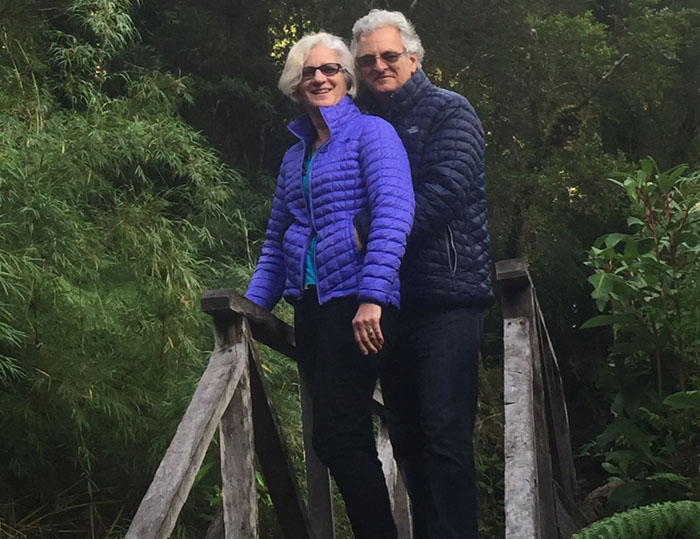 Teresa Farrari R.N. - Camp Nurse, Jeffrey Saarman - Kitchen
Teresa and Jeffrey will be joining us this year from the San Francisco Bay Area. They enjoy cooking and sharing meals together, skiing, backpacking, fishing, sailing, and hiking. They were recently able to hike and explore the west coast of South America (depicted above). Being out in nature brings peace and joy into their lives. 2016, 2017
---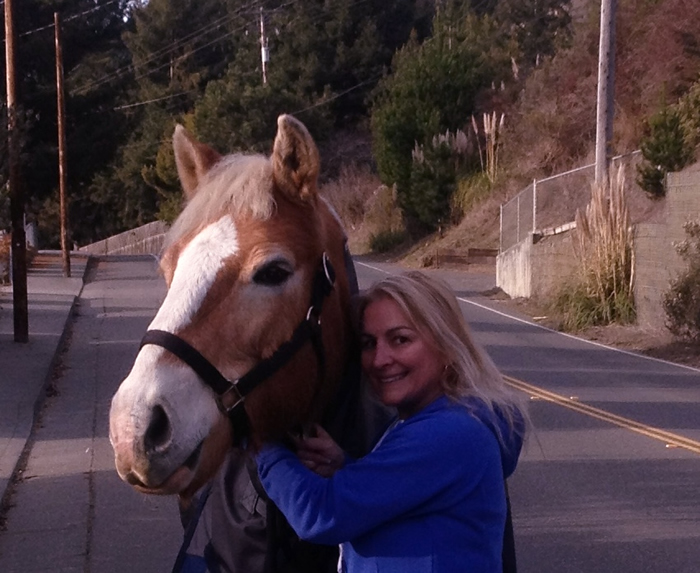 Yvonne Eipper - Alumni Coordinator/Historian
Yvonne was first a camper at Camp Tamarack when she was 7 years old. She is excited that two of her three children are still young enough to have the camp experience this year. She enjoys gardening, having barbeques for friends, walking her dog in the evenings in the open space behind her house, country western dancing, and attending sports events for her children, especially baseball. She is a River Cats fan and is happy to speak with parents in the Sacramento area about the camp. Yvonne is a retired civil servant, and therefore has the time to compile our alumni contacts. Please send her any photos you may have from the past and she will post them. She is also planning an alumni day at camp on Saturday, July 9, 2016. She can be reached at 916-761-5517 or yvonneeipper@yahoo.com. 2016, 2017
---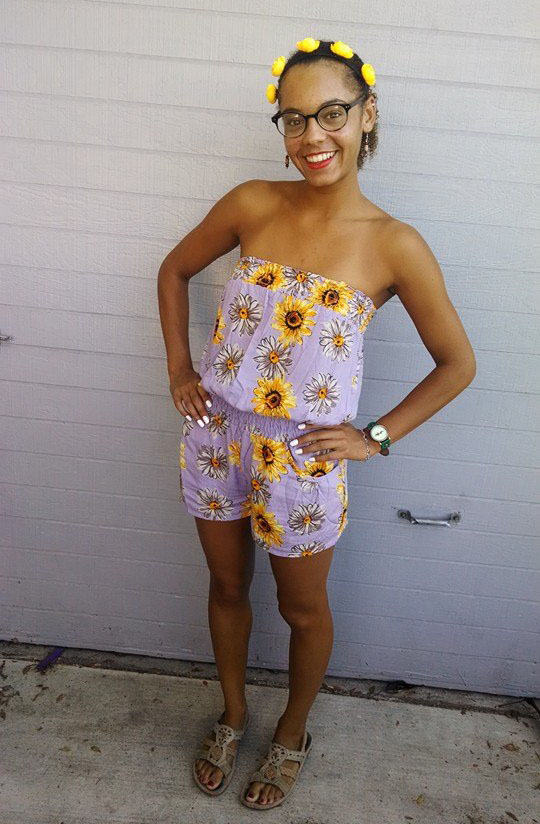 Sulani Lawley/Counselor
Sulani is from San Diego. She is currently attending the University of Santa Cruz studying Anthropology. She attended Waldorf school in the early years. The creativity, music, and art were some of her most enjoyable memories. She has a lot of experience as a camper and a counselor at YMCA camps. Sulani has also attended camps abroad, including The Netherlands and Poland, and she plans on attending another one this summer in Portugal. She is looking forward to being in the outdoors, disconnecting from the media/electronic world, and enjoying the company of others in our beautiful forest setting. 2016
---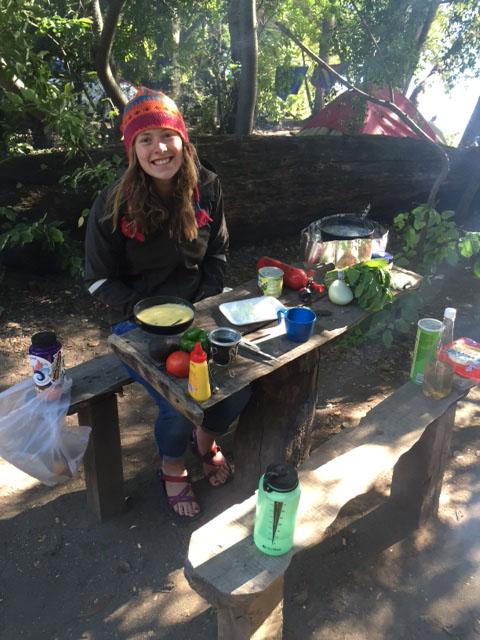 Ella Imes/Counselor
Ella is from Pewaukee Wisconsin. She went to a Waldorf school, kindergarten through 8th grade and went to the Midwest summer camp for 4 years. During high school she attended a summer camp called Adventure Treks and backpacked all over the west coast. She also spent a couple of summers as a counselor at the Midwest Camp (This is one of our sister camps). After graduating she spent a year traveling in South America and Southeast Asia. The following summer Ella spent as a counselor at Camp Pinnacle (a sleep away camp in NC). She is currently studying Spanish and Peace and Global Studies at Earlham College in Indiana. She loves the outdoors, reading good books, and hanging out with friends. 2016

---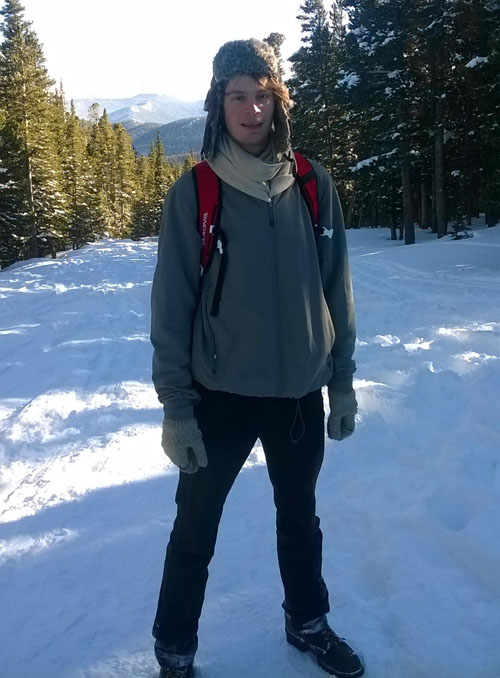 Ian Watterson-Cooper/Counselor
Ian grew up in Milwaukee and graduated from the Tamarack Waldorf School. He has done a lot of traveling since he graduated from high school, Currently, he is working as a substitute teacher at the Denver Waldorf School. Ian was first a camper at summer camp when he was only three years old, and has worked as a counselor for the last four years. He likes to play the fiddle and paint, and is really looking forward to this year of camp and being able to be a part of what we are creating here again this year, The Christian Community Summer Camp was such an important part of his childhood and shaping him into who he is today, and he is really excited to be able to create that experience for other children. 2016
---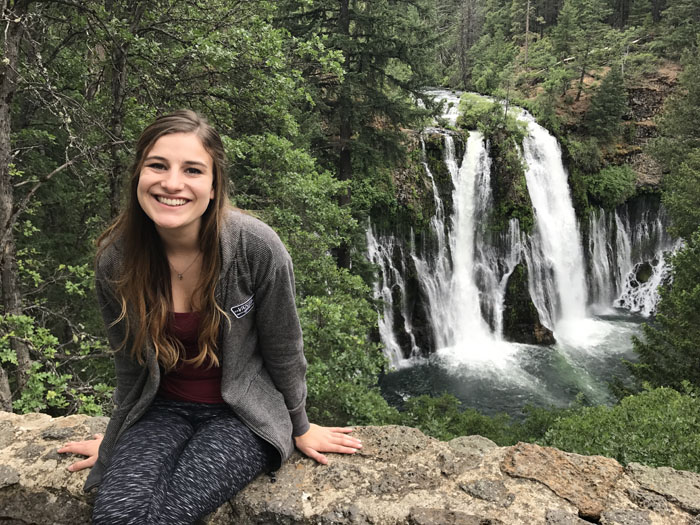 Petra Foget\Counselor
Petra is an alumni camper of Camp Tamarack. She attended Coastal Grove Charter School, a public Waldorf school in Humboldt County. Currently, she is studying Business at Chico State University. She is looking forward to disconnecting from the electronic life of a college student, meeting new people, and spending time in the outdoors. Petra enjoys swimming in our local rivers, spending time with her friends, quadding, and giving creative presentations.
2016, 2017
---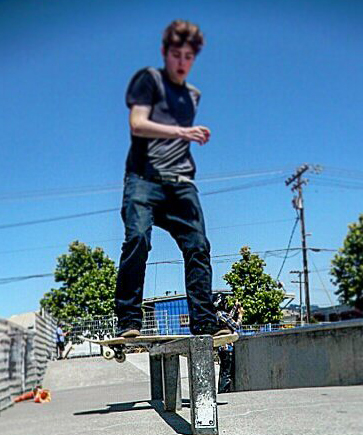 Wilfrid/Counselor
Wilfrid Turrell was born in Berkeley and attended East Bay Waldorf School; he's now an A student at El Cerrito High School where he plays on the basketball team. Wilfrid has perfected his camping skills on family trips every summer, including an epic 2,275 mile trip to New Orleans that included stops at Mammoth Lakes, Great Basin, Zion, the Grand Canyon, Meteor Crater, the Painted Desert, the Petrified Forest, Carlsbad Caverns, and many other spectacular places. The oldest of three siblings, Wilfrid grew up helping out in his mom's and stepfather's daycare, summer camp, and Waldorf school programs. He likes skateboarding and making music.
2016, 2017
---
Carrie Ashby/Transportation and Life Guard
Photo and bio to come
---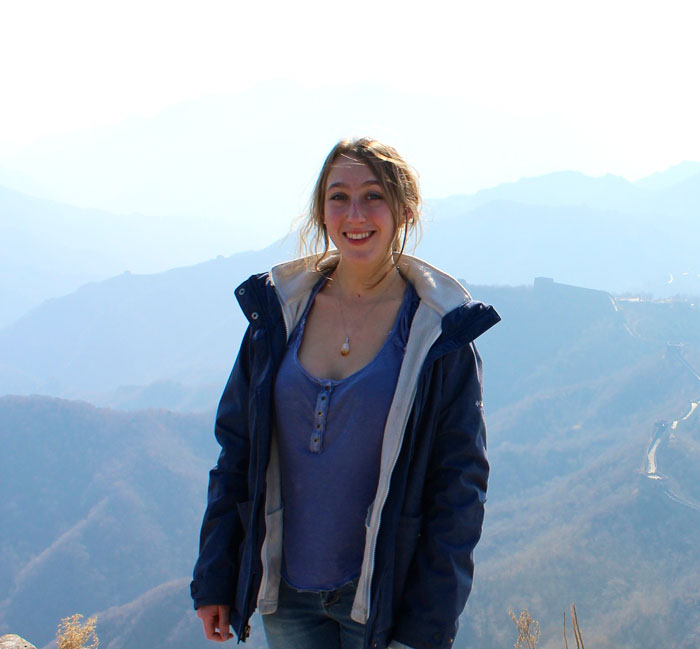 Haley/Counselor
Haley attended the Waldorf School of the Peninsula for Kindergarten through 8th grade. In the fall, she will be a senior at San Francisco Waldorf High School. She recently joined the eurythmy troupe at the high school and traveled to Germany where she performed eurythmy and found a deeper understanding of Waldorf Education. Haley has gone on many backpacking trips, a few have been with our Director, Hans Walser. She loves art, music, yoga, hiking, swimming, gardening and the outdoors, and is looking forward to meeting new people and spending time in nature! 2016, 2017
---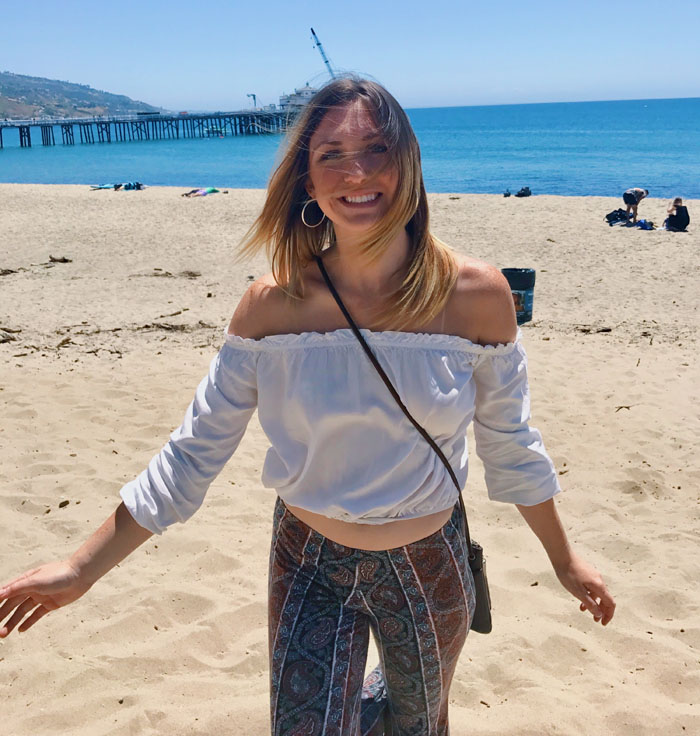 Morgan Brown / Counselor
Morgan is from Humboldt County and attended Coastal Grove Charter School, a public Waldorf school, for eight years. She is now at UCLA, studying Geography/Environmental Studies and Public Policy. She is looking forward to hiking, disconnecting and sharing how positively Waldorf has shaped her life with her campers. Morgan enjoys painting, the outdoors and all things music. 2017
---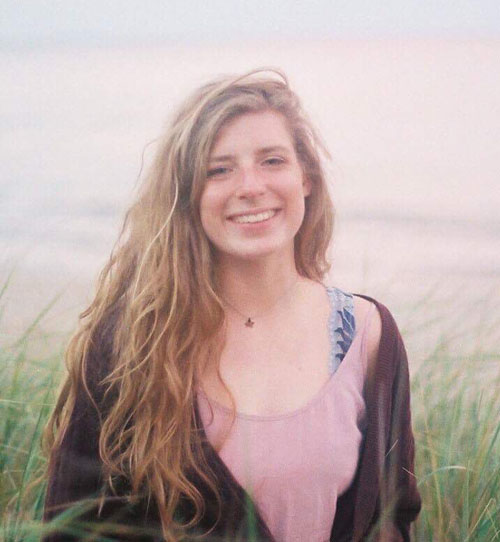 Grace / Counselor
Grace attended Waldorf school for 8 years. She has been a counselor at the Midwest Camp for 3 years. As a child, the Midwest Camp was always the highlight of her summer, so she loves being able to recreate those same experiences for the next generation of children. She particularly enjoys hiking and canoeing, and can't wait to partake in these activities in the beautiful surroundings of northern California. 2017
---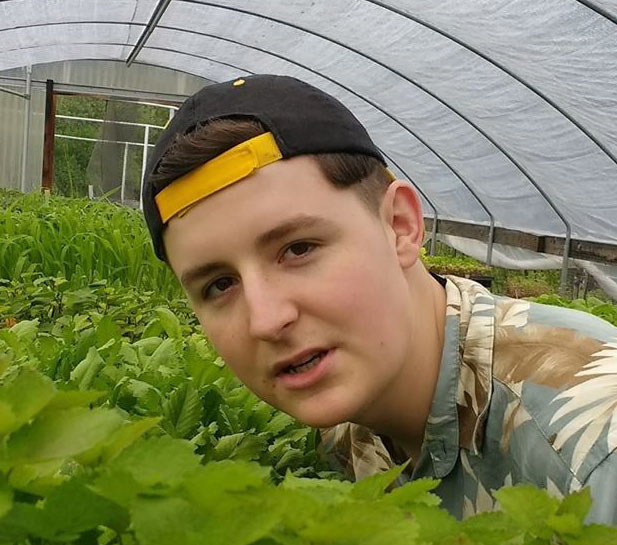 Thurman / Counselor
Thurman attended Waldorf school during his elementary years. He is planning on attending college this fall. Thurman has been a counselor at the Midwest Camp in Wisconsin for the last 2 years, and is looking forward to riding horses, swimming in the water holes and lakes, and meeting the campers and staff at our West Coast Camp in the High Sierras.
---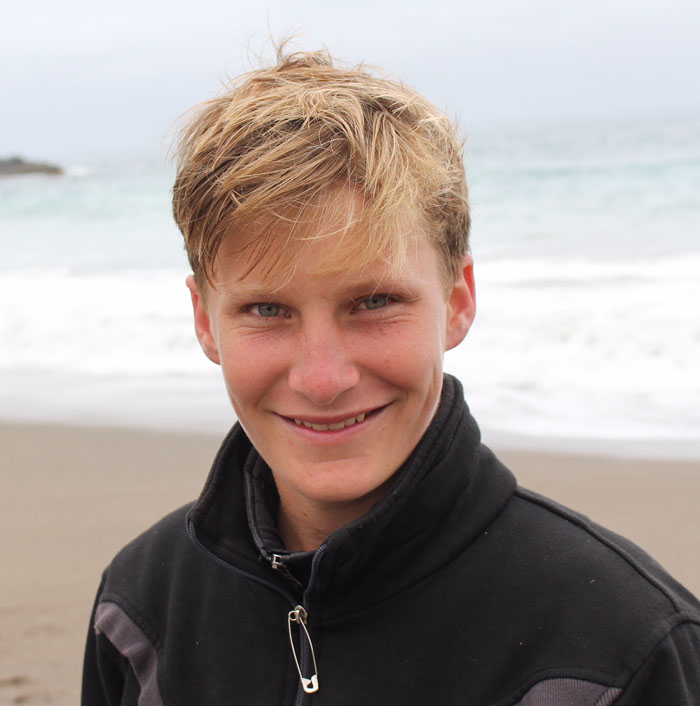 Elijah / Junior Counselor
Elijah is from Orange County, CA and has been attending Waldorf School since he was in preschool. He is now in a Waldorf High School and has an older brother in college and a sister in the lower grades. Elijah currently plays soccer at AYSO. He has been fortunate to experience the beauty and culture of Ireland and England. He also enjoys photography and videography, going on adventures, and loves the beach and surfing. Elijah attended camp as a camper in 2016, and is looking forward to meeting new people and eating some good food at camp. 2017
---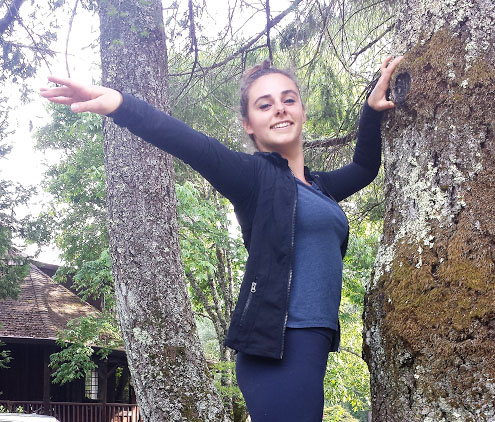 Eva / Junior Counselor
Eva is a freshman at Summerfield Waldorf High School. She has worked at a preschool and was a counselor at circus camp. She has experience backpacking and has gone on extended canoe trips. Eva is on the swim team and loves going to the beach, dancing, singing, acting, cooking, and laughing with friends. Last summer, Eva attended camp as a camper and made new friends that she has kept in contact with. She loved swimming in the creek, going on adventures (including an amazing overnight), and pretty much everything about camp. She is very excited to return as a junior counselor. 2017
---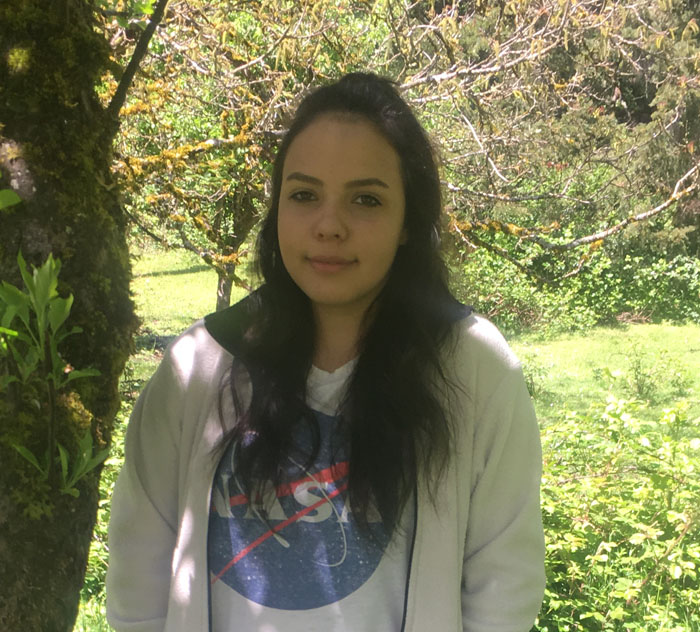 Trudi / Junior Counselor
Trudi was born in Mexico, and now lives in Oregon where she has attended a Waldorf School for the last 8 years. Her family lives on a farm where they grow most of their own food using Biodynamic methods. Trudi enjoys music (she plays the baritone), singing in the choir, and playing on the volleyball team. She has rafted Hells Canyon where she learned to fish and got to pet the belly of a 10-foot sturgeon. She really enjoyed being with the other kids at camp last year, and is looking forward to meeting up with her friends again. 2017
---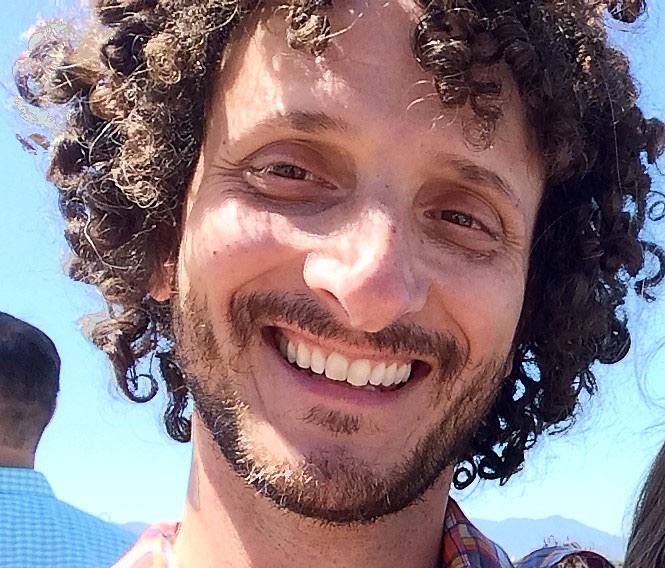 Danny / Cook
Danny is the father of two Waldorf middle schoolers and the husband of a Waldorf handwork and Grades teacher. Before his career changed course, Danny worked in food service as a prep cook and line cook at casual, fine dining, and catering operations. He has also attended several semesters of culinary school at the Art Institute of Minnesota. He still does and loves doing most of the cooking at home. Danny is excited for camp as a welcome respite from the traffic and heat of LA and the sedentary, screen time-heavy nature of his tech job.
---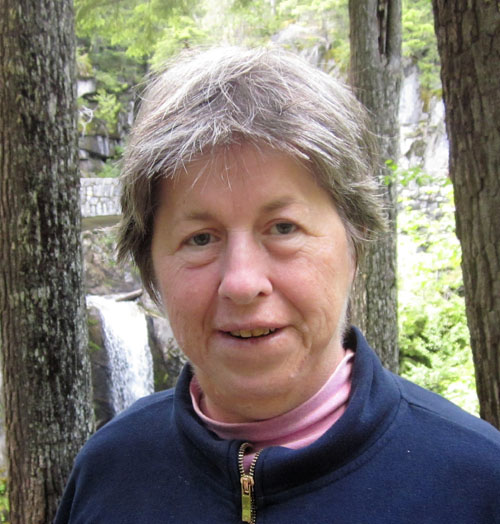 Claudia / Assistant Cook
Claudia has attended the CC Summer Camp as a camper since it's inception, and as an assistant cook for many years thereafter. She is proud, and looking forward to be returning again as an assistant cook. She lives at Camphill California in Soquel, where she shares her life with others as an experienced cook, weaver, and baker.